The year 2013 was a seminal one for property developers. That was when the URA private residential price index scaled new heights in 2Q2013, surpassing the two previous peaks of 2Q2008 and 2Q1996. At end-June 2013, the Monetary Authority of Singapore sprang the mother lode of macroprudential policies — the total debt servicing ratio (TDSR) loan framework — which when combined with the punitive property cooling measures, triggered a downslide in private residential property prices for 14 straight quarters.
In early 2013, however, even before prices peaked, the Ong family of Singapore-listed construction and property development company Lian Beng Group had already begun to feel uneasy about the property market. "We didn't know how long the good times were going to last," says Matthew Ong, executive director of Lian Beng Realty, a wholly-owned subsidiary of Lian Beng Group. "We thought it was [the right time] to find an alternative income stream."
Thus began the group's quest for investment property with recurring income that would provide stability for its balance sheet, especially since margins for construction contracts have thinned and the risks in residential property development have increased, owing to the property cooling measures.
Ong: We are looking for similar assets, with good long-term tenants and immediate rental income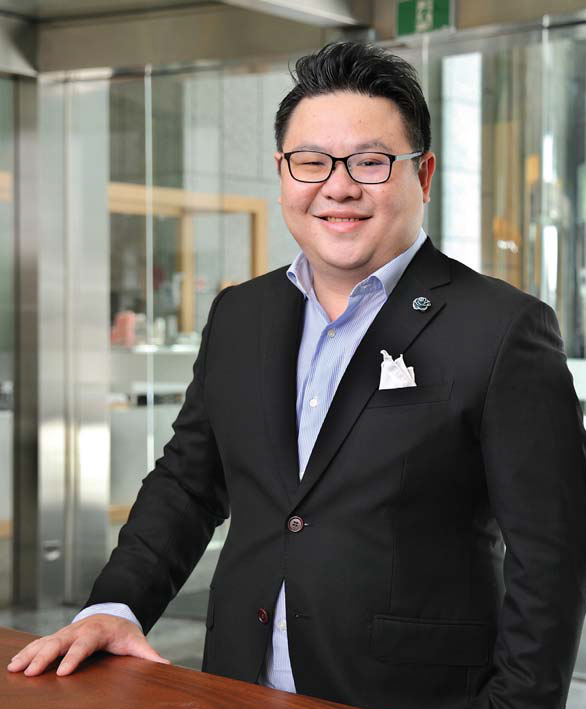 It was also in early 2013 that the Ongs decided to look beyond Singapore's shores for investment property, at Australia and the UK. Ong, who had been heading business development at Lian Beng Realty since April 2012, was put in charge of growing the group's portfolio of investment properties.
Ong, 35, is the son of Ong Pang Aik, Lian Beng Group executive chairman and managing director, as well as a substantial shareholder of the company. Pang Aik's siblings — Ong's aunts Lay Huan, Lay Hoon and Lee Yap, as well as uncles Pang Hoo and Pang Hui — are also directors of the firm. Ong's elder sister, Sui Hui, joined Lian Beng Group in July 2012 as a contracts manager.