Note: This project has high transaction volume. For performance reasons, a default 5-year time frame has been selected. You may change this in the Report Options above
  5
 2
 0
*Based on URA sales data in the last 12 months. Otherwise, based on latest transaction. May not be representative.
**Based on URA rental data in the last 12 months. Otherwise, based on latest transaction. May not be representative.
Facilities
0 Facilities Available
Blue Horizon is a leasehold (99 yrs from 2000, 99 yrs from /200) condominium completed in 2005. It is developed by BLUE HORIZON PROPERTIES PTE LTD and designed by ONG & ONG ARCHITECTS PTE LTD. The development occupies a land area of 24,894 sqm and a Gross Floor Area of 69,703 sqm. It consists of 616 units. According to records, buyers of this development are Singaporean 75.3%, PR 17.9%, Foreigner 5.9%, Company 0.8%.
BLUE HORIZON is located along West Coast Crescent in Clementi, in District 5. It is accessible through the nearest MRTs including Clementi EW23 and Dover EW22.
Based on transaction data in the last 12 months, sale prices range from S$ 1,140 psf to S$ 1,491 psf at an average of S$ 1,323 psf. Its highest recorded transaction was S$ 1,491 psf in Oct 2023 for a 1,227-sqft unit. Its lowest recorded transaction was S$ 416 psf in Dec 2001 for a 1,475-sqft unit. Its current rental yield is at 4.2%. Other nearby amenities include: 3 Grocerie(s): SHENG SIONG SUPERMARKET PTE LTD, COLD STORAGE SINGAPORE (1983) PTE LTD, L M MEAT PTE. LTD., and 1 Shopping Mall: WEST COAST PLAZA.
Buyers and tenants are attracted to District 5, which spans across the Buona Vista, Clementi, Dover, Pasir Panjang and West Coast neighbourhoods. It is a popular choice for home buyers due to its relative proximity to the Core Central Region. With a variety of amenities such as restaurants, bars and shops, parks, gyms and business properties in the area, District 5 is perfect for residents looking for a lively location with both work and play spaces. District 5 has a good mix of property in terms of affordability, ranging from HDB flats to luxury condominiums to landed properties. District 5 also has a number of commercial and industrial properties around Clementi MRT, at Star Vista and One North. The district is also well connected by MRT stations such as Clementi, Dover, Buona Vista, One-North, Kent Ridge, Haw Par Villa and Pasir Panjang MRT stations along the East-West and Circle lines. District 5 is also particularly car-friendly. Residents with cars are well served by the Ayer Rajah Expressway and the West Coast Highway.
With a land area of 25,500ha, the West Region is the largest of the five regions in Singapore. Jurong East is the regional centre of the region, while Jurong West is the most populous town in the region. A large number of Singapore's heavy industry companies are concentrated in the West Region. These are mainly petrochemical companies, comprising of international players such as BP, ExxonMobil, DuPont, Mitsui Chemicals and Shell. The West Region is also at the forefront of the government's industrial development efforts. The government plans to develop the Jurong Lake District and Jurong Innovation District into the second Central Business District (CBD) area in Singapore. Additionally, the Tuas Mega Port, upon completion in the 2040s, is anticipated to be the world's single largest container port with an annual capacity of 65 million TEUs.
"Excellent location with lots of space and amenities. One of the best condominiums within west coast vicinity. "
c****n@yahoo.com.sg
Owner     |   27 Jul 2021
"No comments "
a********7@gmail.com
Owner     |   18 May 2019
"the location, thou not so close to the mrt is a short ride to the mrt by shuttle or bus. quiet and units facing the sea or pool are superb. the rooms are big and spacious. "
o****c@gmail.com
Owner     |   23 Feb 2017
"Good location and good for families"
r********g@grab.com
Viewer     |   07 Dec 2016
"Among the worst condo around west coast area. Far from amenities. But there got shuttle bus every 30mins to clementi Mrt and nearby west coast hawker centre."
S***** S****
Google Review     |   30 Jul 2022
"A place for Dream house, very nice"
G***** P****** T****
Google Review     |   30 Jul 2022
"Nice security guards but poor building quality. Also cockroaches and lizards everywhere inside the flat. West Coast Hwy is rather noisy at night as there are trucks and motors passing by from time to time, even for those units far away from the highway."
A**** G*
Google Review     |   21 Jun 2022
"It looks just like another condominium but despite being almost of 20 years, it is well kept. The developer called it "Miami-style resort condo", with an unobstructed view of Clementi Woods on the road facing side and West Coast Park on the sea-facing side. Being the first high rise condo to be built there, it stood out among the low rise condos nearby.  The facade is unique of prominent blue-white colour scheme for walls and frames, complemented by blue-tinted glass panes. The swimming, children and aesthetic pools, and water features are altogether pleasantly beautiful, and with the lush greenery, one gets a nice resort ambience.  Car parking is easy, all on road level - residents and visitors. The lifts and common areas are well lit and make one feel warmly welcomed. Access to the condo is by the highway, arterial road as well as expressway. the good development and good design."
L******
Google Review     |   05 Mar 2022
"Nice and very quiet place. Easy for nearby food centres"
S*** I****** Y******
Google Review     |   09 Nov 2021
Transport
School
Eat & Shop
Others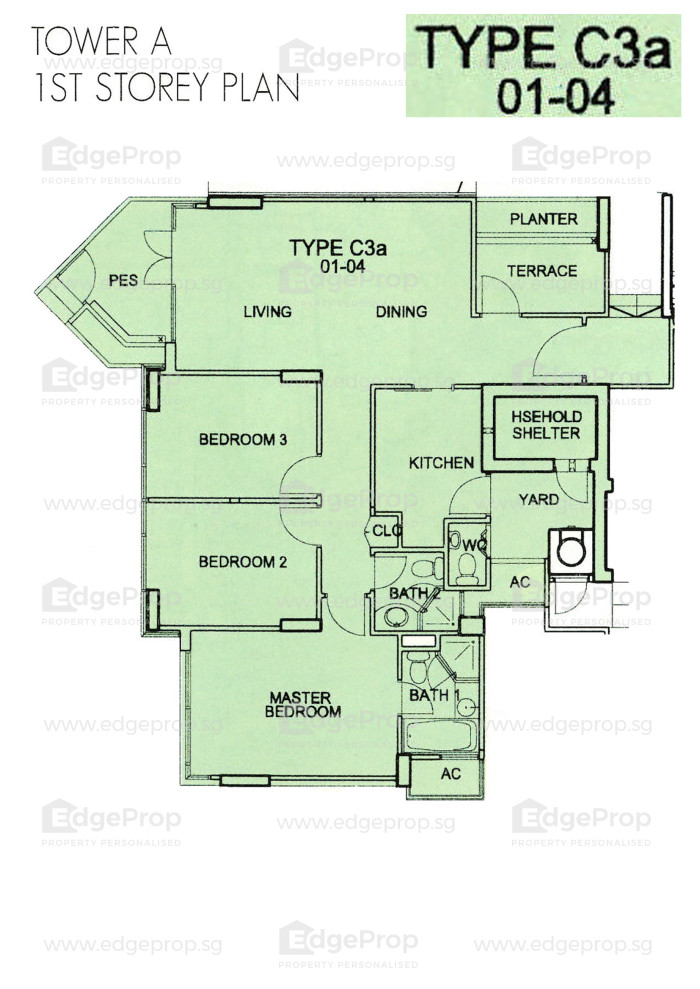 BLUE HORIZON - 21 - 1 - 4
Note: Estimated when over 70% of the unit sizes are known, may differ from actual unit size distribution.
Sales Transaction of BLUE HORIZON (Limited to 10)
ALL SALES TRANSACTION (0)
ALL ABORTED TRANSACTION (0)
0 asking price for sale 
selected
Developer's Selling Prices
Average Rental Yield Analysis
*Based on transactions and rents in the past 6 months.
Historical Quarterly Rental
Price Comparison with Nearby Properties (UP to 10)
(Within 1000 meters)
Note: *Based on URA Sales data in the last 12 months. **Based on URA Rental data in the last 12 months.
Status
Street Name
Location
Land Attributes
Estimated Breakeven
-