Images (6)
(6)
Overview
Imagine waking up in a home nestled within a nature sanctuary with more than 10 thematic gardens. Take a lift to reach the MRT station directly below and travel to your office in the Central Business District in just minutes. This is what Midtown Modern by GuocoLand can offer you. 
With 558 units, full condo facilities amidst a lush natural setting with close to 200 species of flora, as well as concierge and networking amenities, Midtown Modern is perfect for family living in the city. 
Excellently positioned right above the Bugis MRT interchange, Midtown Modern offers super connectivity to any part of Singapore with the East-West and Downtown Lines right at your doorstep. World class amenities are all within a five-to-ten minutes' walk. 
Owning Midtown Modern is akin to owning a piece of Guoco Midtown, recently named Asia's Best Mixed-use Development at the Asia Property Awards 2020. Join us on this journey and witness the transformation of Singapore's new Midtown.
Details
| | | |
| --- | --- | --- |
| Price | : | From $1.5xx million |
| | | |
| --- | --- | --- |
| Estimated TOP Date | : | Q3 2025 |
| | | |
| --- | --- | --- |
| Architect | : | Ipli Architects & ADDP Architects LLP |
| | | |
| --- | --- | --- |
| Developer | : | Joint venture between GuocoLand, Hong Leong Holdings and Hong Realty |
| | | |
| --- | --- | --- |
| District | : | 7 - Middle Road, Golden Mile |
| | | |
| --- | --- | --- |
| Showflat Address | : | Please Call or Whatsapp 8125 9625 |
| | | |
| --- | --- | --- |
| Site Address | : | 16, 18 & 20 Tan Quee Lan Street |
Unit Distribution
| Unit Description | Unit Type | Area range (sqft) |
| --- | --- | --- |
| 1 Bedroom | Type A1 | 409 sqft |
| 1 Bedroom | Type A2 | 474 sqft |
| 1 Bedroom | Type A3 | 474 sqft |
| 1 Bedroom | Type A4 | 474 sqft |
| 2 Bedroom | Type B1 | 592 sqft |
| 2 Bedroom | Type B2 | 635 sqft |
| 2 Bedroom | Type B3 | 721 sqft |
| 3 Bedroom | Type C1 | 902 sqft |
| 3 Bedroom | Type C2 | 1066 sqft |
| 3 Bedroom | Type C3 | 1066 sqft |
| 4 Bedroom | Type D1 (PL) | 1442 sqft |
| 4 Bedroom | Type D2 (PL) | 1464 sqft |
| 4 Bedroom Premium | Type D3P (PL) | 1808 sqft |
| Penthouse | PH1 (PL) | 3272 sqft |
| Penthouse | PH2 (PL) | 3520 sqft |
Available Units
Direct Access to Bugis MRT Interchange
The East-West Line (EWL) and Downtown Line (DTL) provide seamless connection to attractions, prestigious schools and job centre
Underground Pedestrian Network
Make your way to other developments in the vicinity with ease and safe from the elements through the integrated underground pedestrian network
Arrival Lounge, Arrival Plaza and Retail
An impressive arrival lounge welcomes you back home. The hotel-like lounge can serve as a space for work or meetings with business associates. Located next to it are trendy restaurants, retail shops and public plazas
Gardens in the Woods
Enjoy a full suite of residential facilities amidst eight different garden landscapes, starting from the signature GuocoLand Grand Lawn to the Autumn Wood
Grand Lawn
Grass lawn is ideal for group activities such as yoga, aerobics, and children's playtime. Parents can keep an eye on their toddlers from the nearby stone seating as they catch up with neighbours

Tea House
Enjoy absolute serenity and contemplate nature from the air-conditioned comfort of the purpose-built Tea House. Spend time with lovely company while looking out to a tranquil lily pond
Hot Spring & Jacuzzi
Two healing pools nestle within a rainforest-like landscape, where you can luxuriate in the hot spring, or opt for a bubbling jacuzzi to soothe your aching muscles
50M Lap Pool
Within the beautiful Summercourt Garden is an inviting 50-metre lap pool, surrounded by trees planted close to the water's edge, so you can swim laps underneath lush outspread canopies
Clubhouse & Gym
The Clubhouse comes with an enviable range of kitchen appliances so you can host lively and memorable parties, while the Gym is fitted with state-of-the-art fitness equipment
Roof Gardens
Karstic Peak Gardens on both towers offer breathtaking panoramic views of the city. Four pavilions equipped with kitchen facilities for different styles of cooking make this an ideal place for entertainment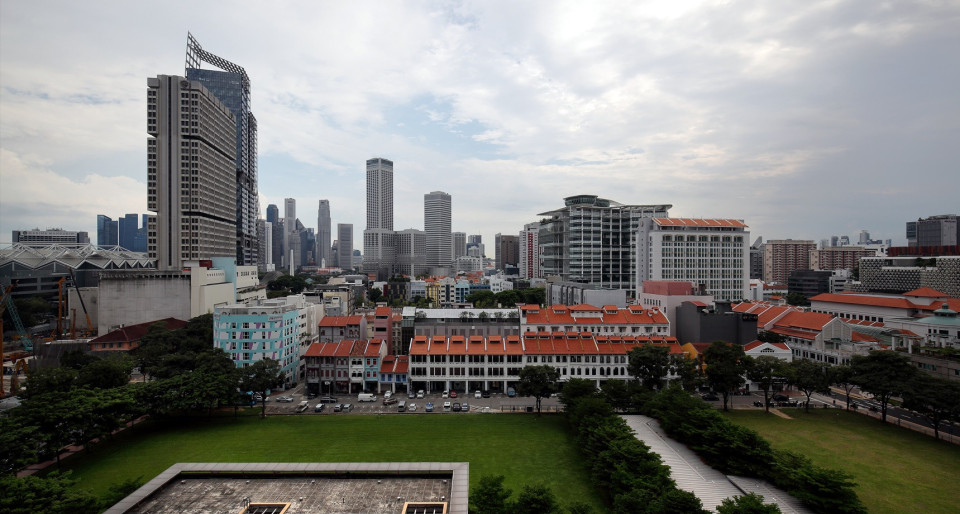 news
GuocoLand bids $800.2 mil for site on Tan Quee Lan Street
By Cecilia Chow • Sep 06, 2019
news
GuocoLand unveils Guoco Midtown II, emphasises liveability and sustainability features
By Cecilia Chow • Aug 20, 2020
news
Bugis shophouse investors bank on area's potential
By Valerie Kor • Oct 23, 2020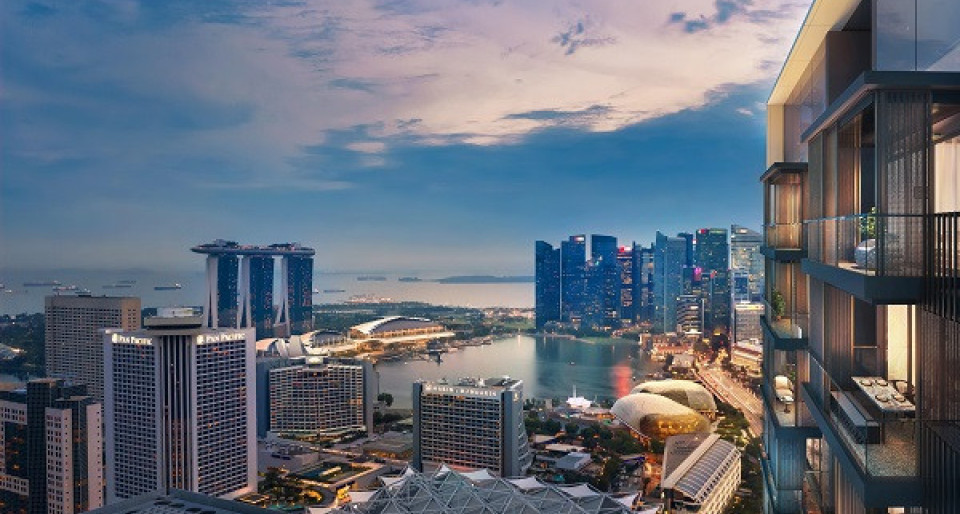 indepth
Work, live and play at Guoco Midtown
By Charlene Chin • Dec 24, 2020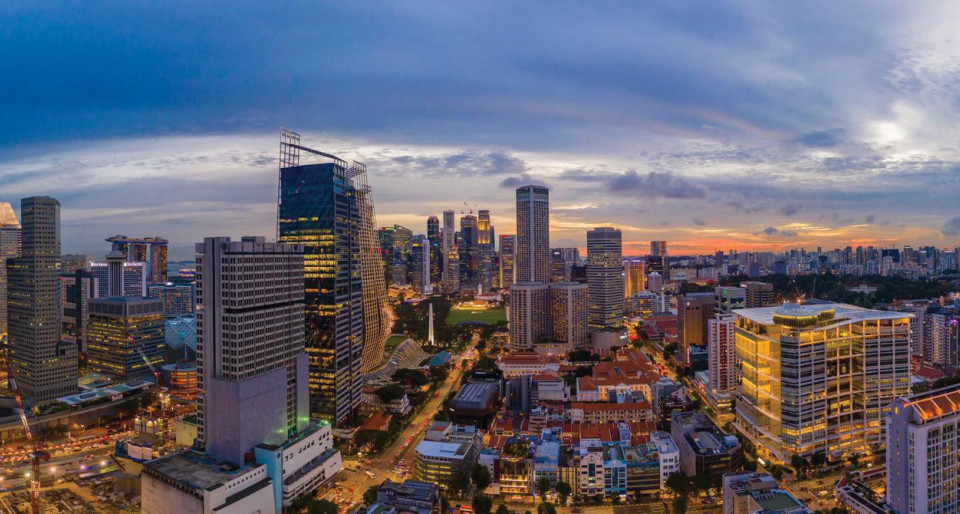 news
Enjoy unrivalled connectivity at Midtown Modern
By Midtown Modern • Feb 19, 2021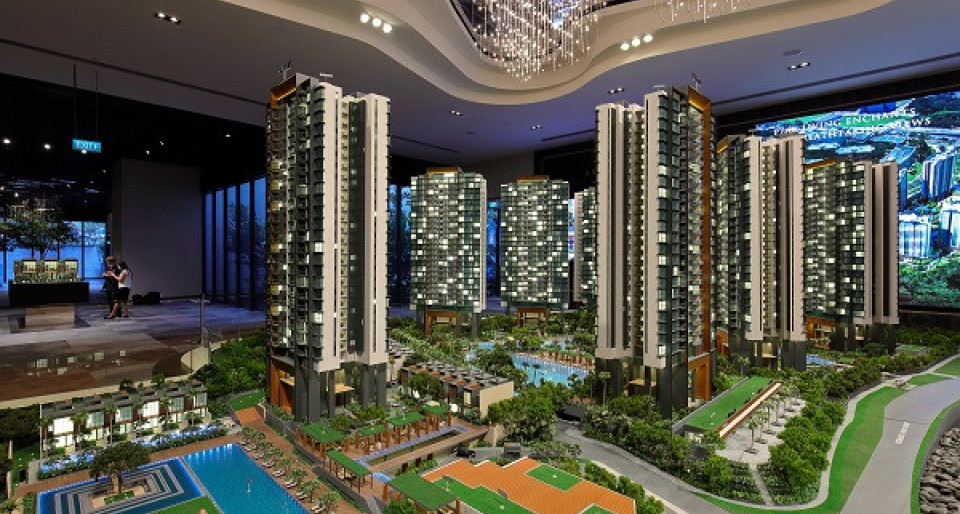 news
Fear of missing out and talk of cooling measures nudge new home sales up 32.2% in Jan 2021
By Timothy Tay • Feb 15, 2021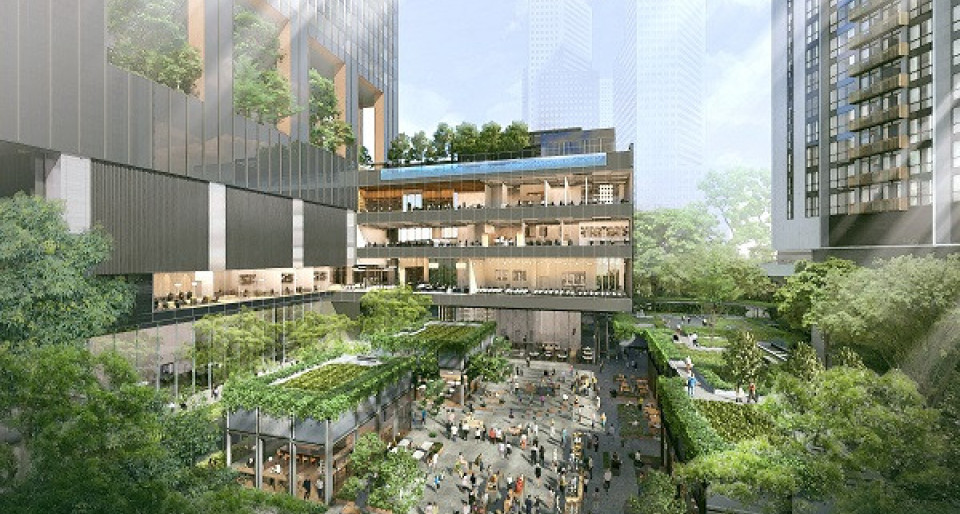 news
City in a garden brought to life in the CBD at future Guoco Midtown
By Timothy Tay • Feb 16, 2021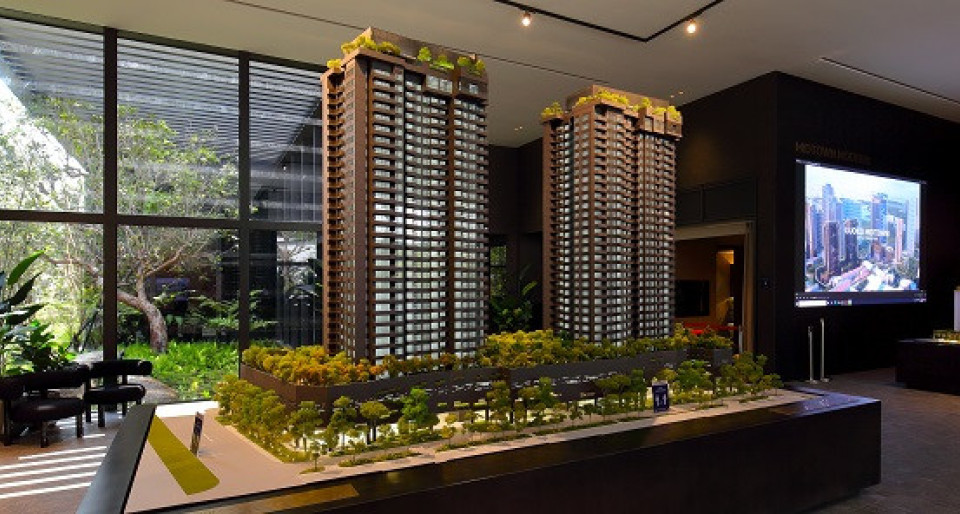 news
Midtown Modern: Living in a forest in the midst of the city
By Cecilia Chow and Charlene Chin • Mar 03, 2021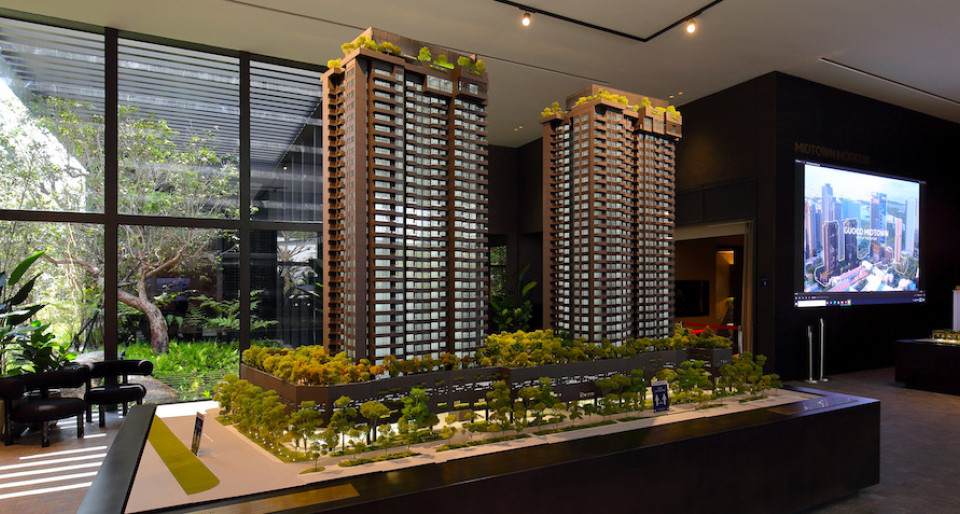 news
Midtown Modern sees 61% of units sold over launch weekend
By Cecilia Chow & Timothy Tay • Mar 22, 2021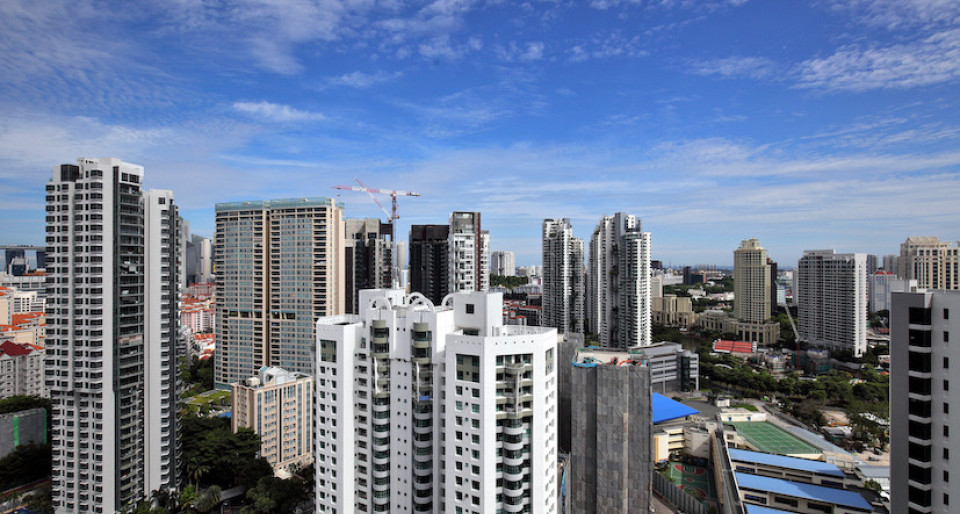 news
Upcoming launches in 2Q2021
By Cecilia Chow • Mar 26, 2021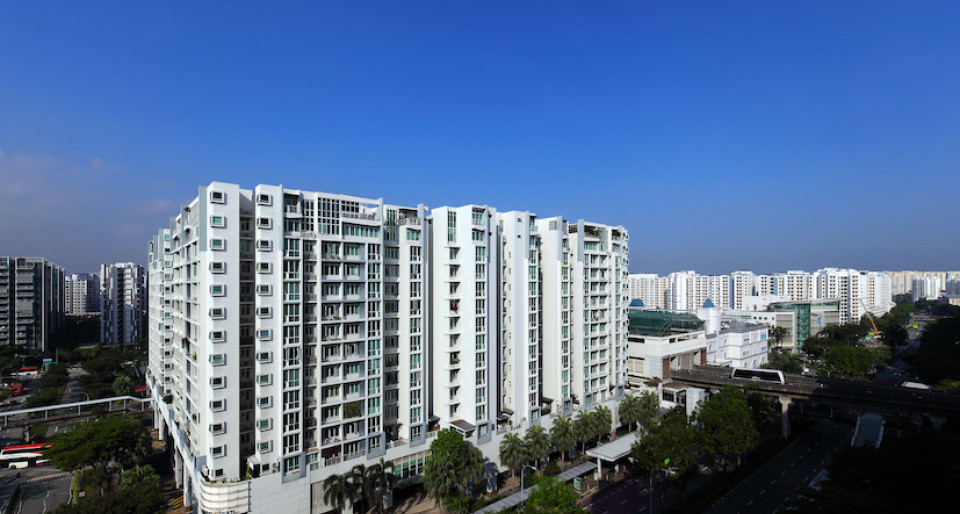 news
Integrated developments: Withstanding the test of time
By Cecilia Chow • Apr 30, 2021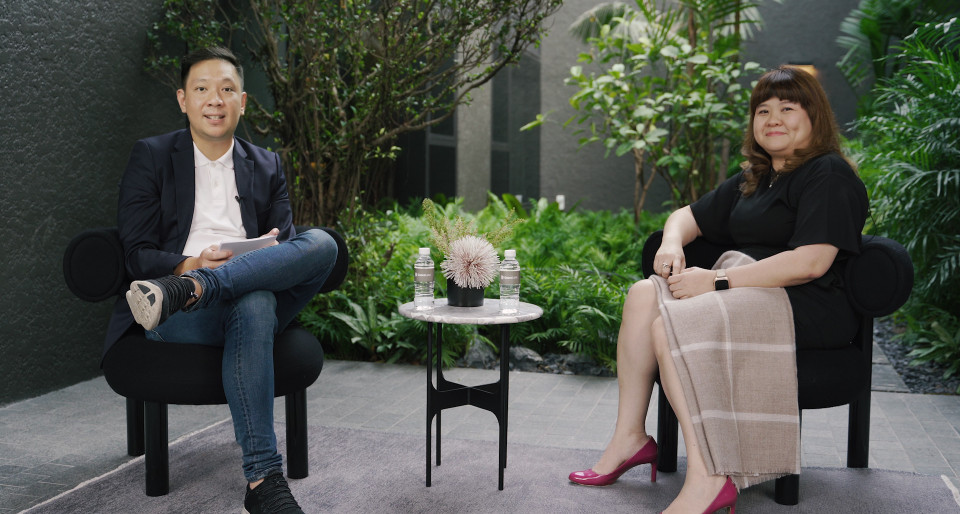 news
Midtown Modern's accessibility offers residents the luxury of time
By Charlene Chin • Jun 18, 2021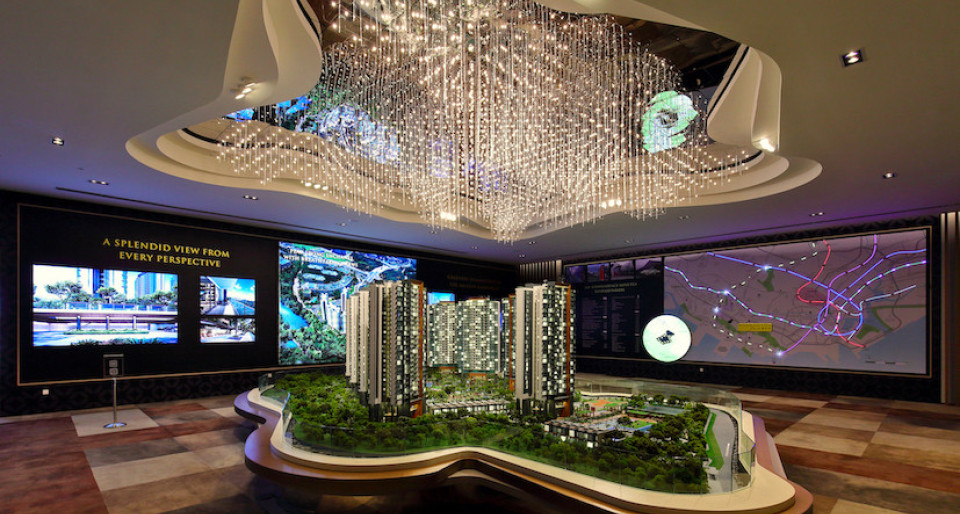 news
Normanton Park leads in 1H2021 sales; consultants predict new home sales to cross 10,000 this year
By Cecilia Chow • Jul 15, 2021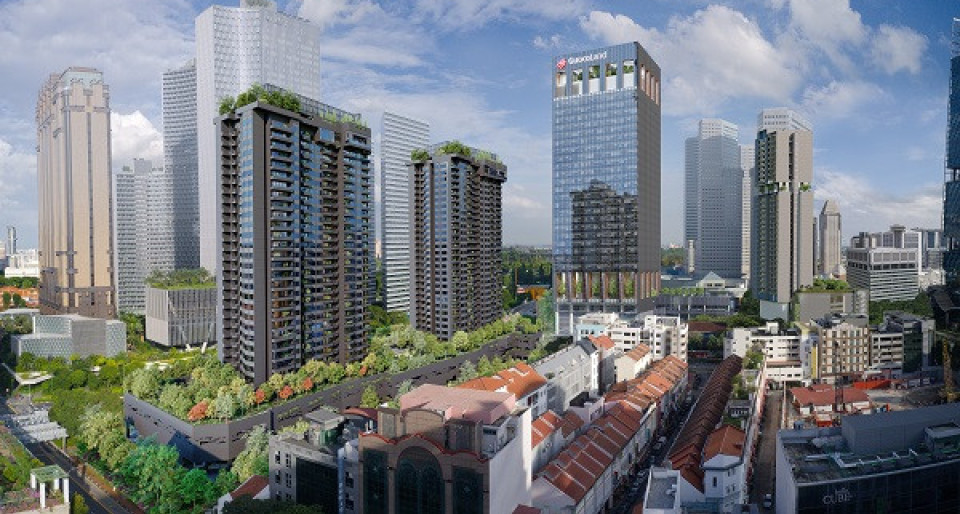 indepth
Midtown Modern: Inviting nature into the home within the city
By Charlene Chin • Nov 25, 2021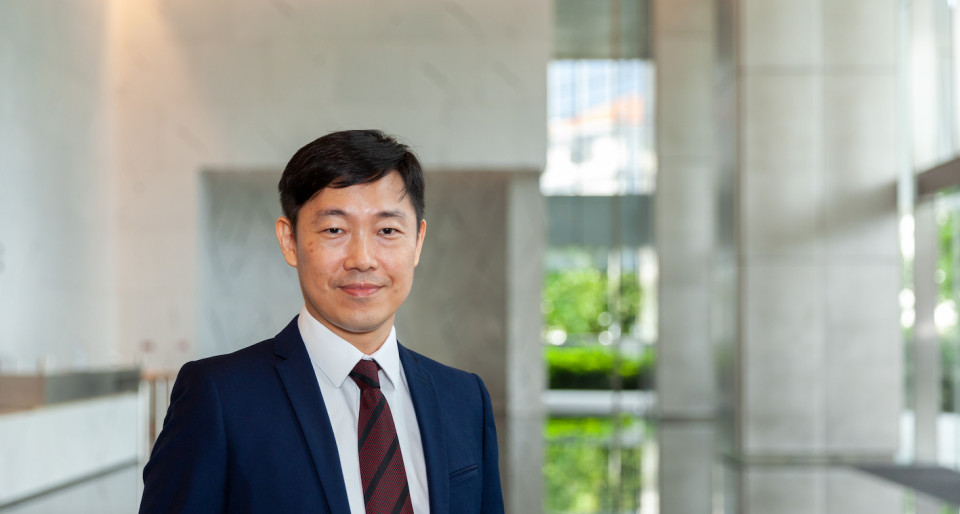 news
GuocoLand: From integrated developments to place maker
By Cecilia Chow • Nov 26, 2021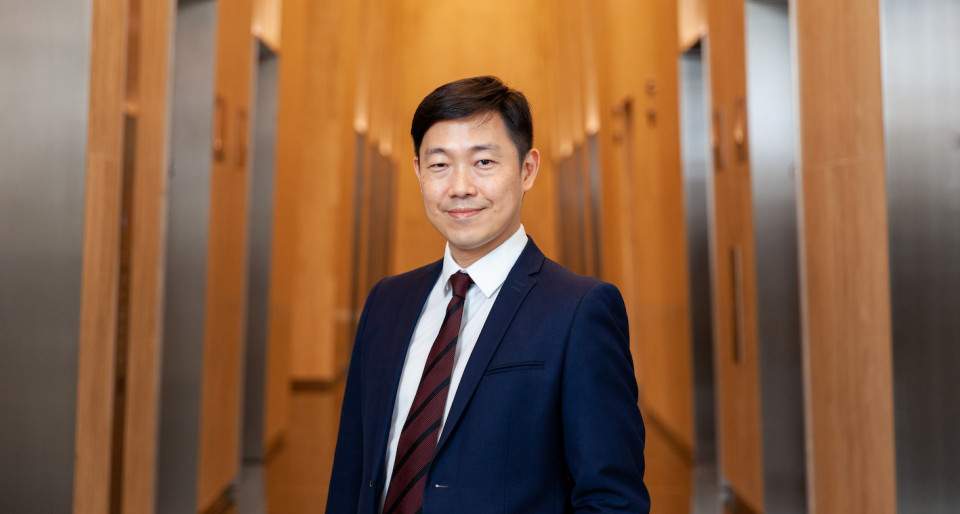 news
Cheng Hsing Yao: The CEO and the gentleman
By Cecilia Chow • Nov 26, 2021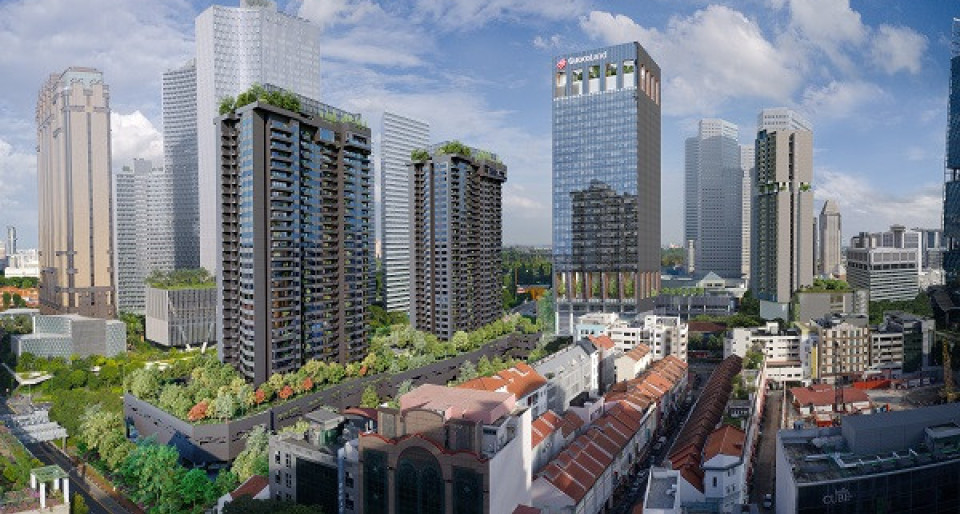 news
Four-bedders at Midtown Modern perfect for families
By GuocoLand • Jan 05, 2022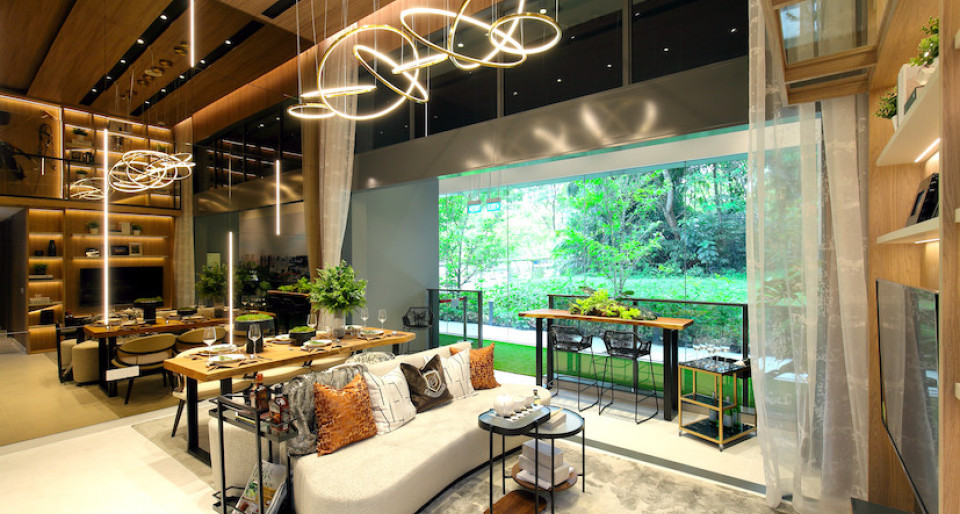 news
Ten hottest launches of 2021
By Cecilia Chow • Dec 23, 2021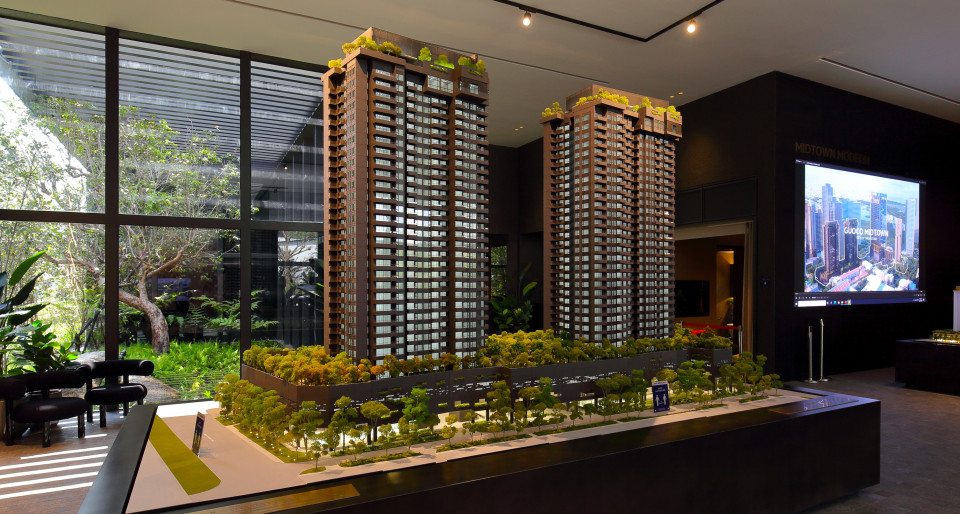 news
Penthouse at Midtown Modern sets new price high in development of $4,278 psf
By Timothy Tay • Apr 08, 2022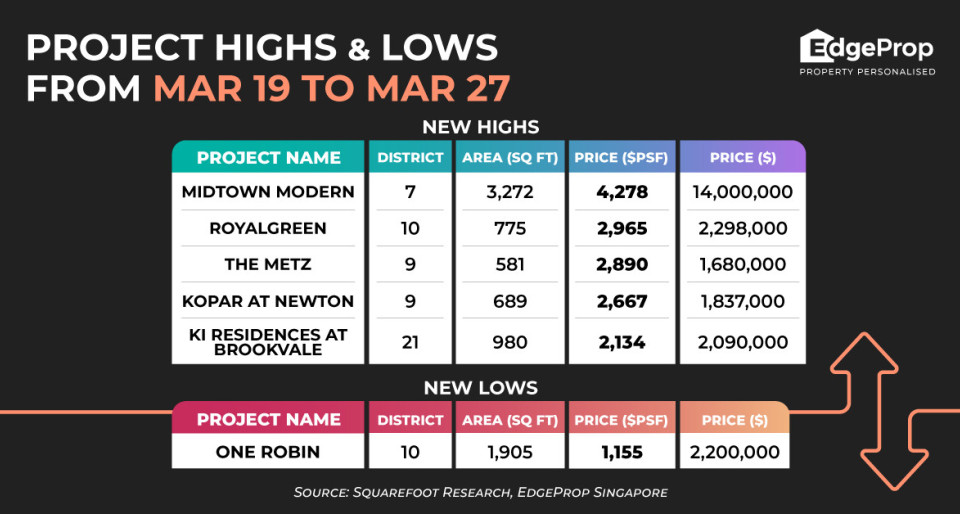 news
Penthouse at Midtown Modern sets new price high in development of $4,278 psf
By Timothy Tay • Apr 08, 2022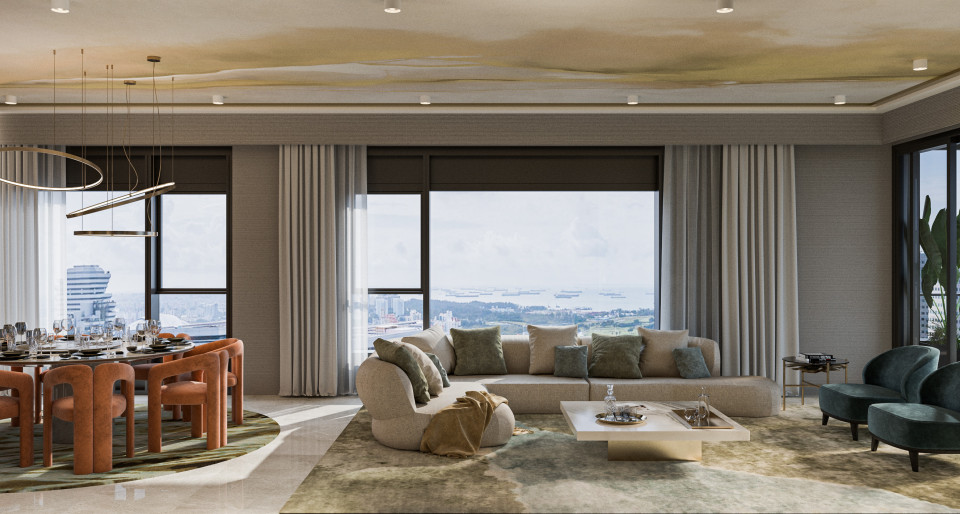 news
GuocoLand launches Sky-Bungalow Collection at Midtown Modern with prices from $15.5 mil
By Atiqah Mokhtar • Jul 05, 2022
indepth
More willing to pay for connectivity and convenience: Survey
By Elizabeth Choong • Aug 05, 2022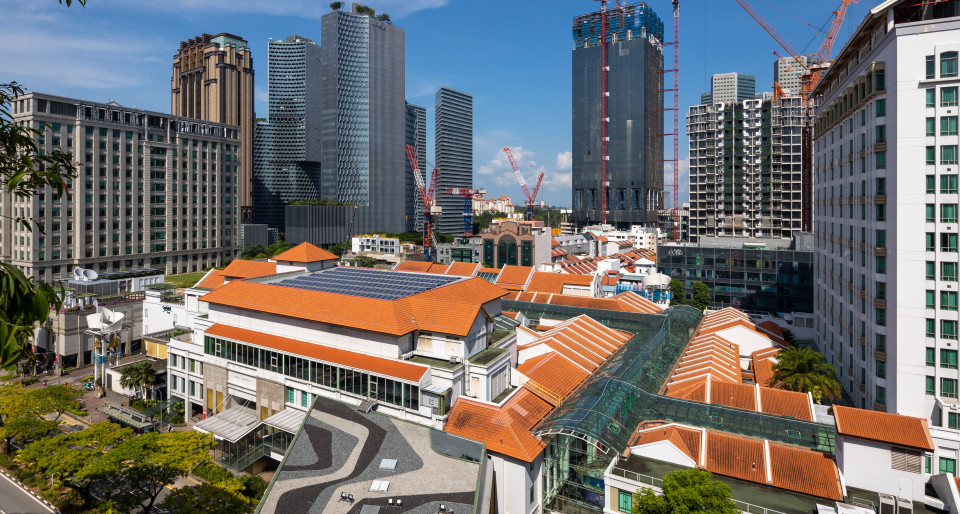 news
Bugis enters new chapter in ongoing rejuvenation
By Atiqah Mokhtar • Aug 19, 2022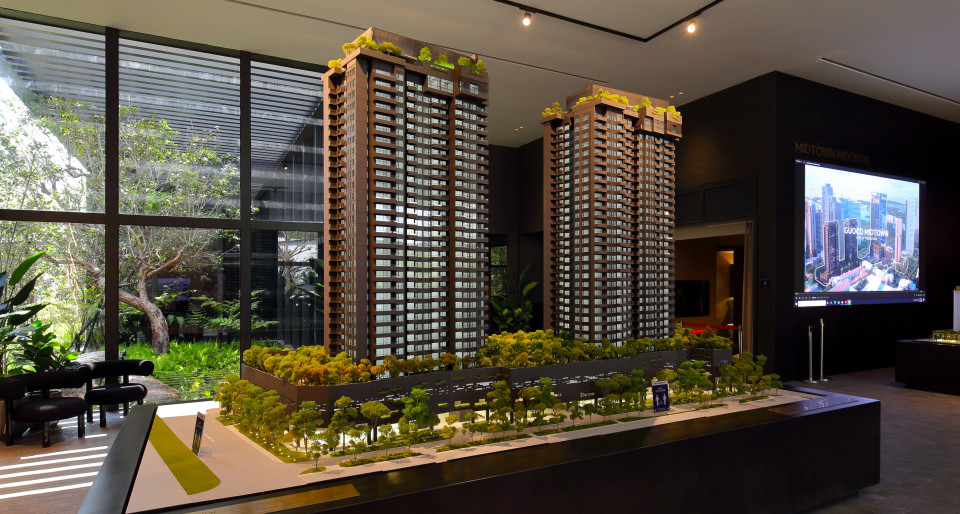 news
Midtown Modern banks on connectivity, greenery and full facilities
By Atiqah Mokhtar • Aug 19, 2022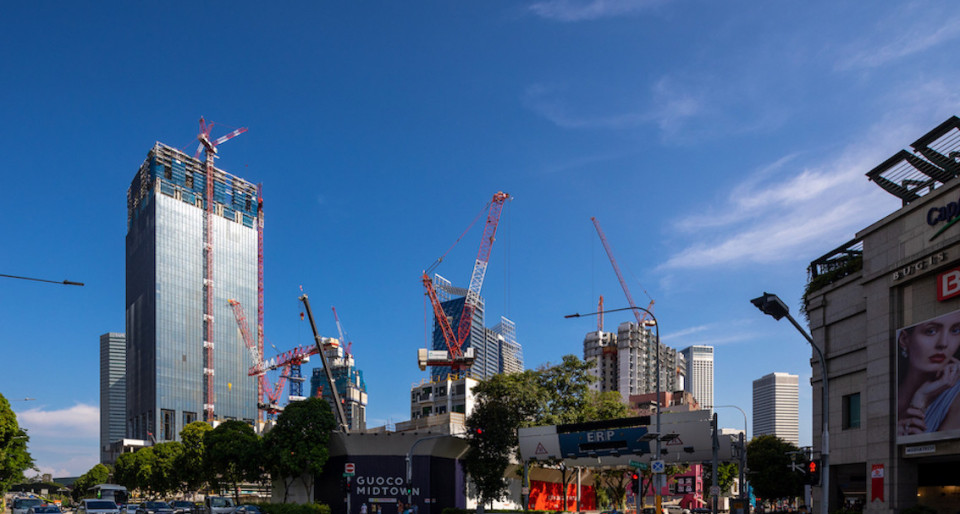 news
Why integrated developments command a price premium
By EdgeProp Singapore • Aug 19, 2022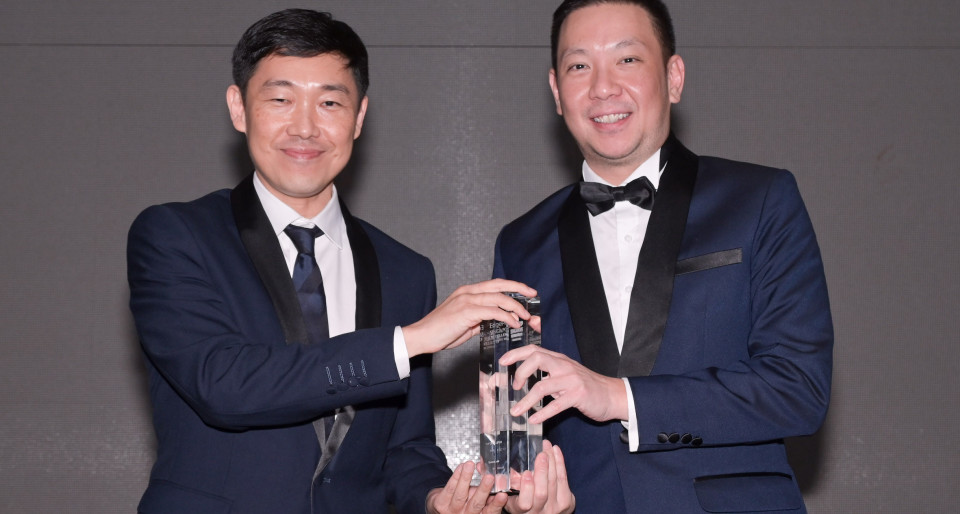 news
GuocoLand aims to uplift neighbourhoods through its projects
By Cecilia Chow • Oct 28, 2022
Estimated Mortgage
S$ 2,697 /month
Principal

S$ 1,572
Interest

S$ 1,125
Percentage of Downpayment
%
Interest Rate of Mortgage
%
Total Loan Amount
S$ 750,000
Percentage of Downpayment
%
Interest Rate of Mortgage
%
Total Loan Amount
S$ 750,000
Estimated Mortgage
S$ 2,697 /month
Principal

S$ 1,572
Interest

S$ 1,125
Midtown Modern
Developed by
Joint venture between GuocoLand, Hong Leong Holdings and Hong Realty
Aft Beach Rd (01541)
67m
1 min
Nth Bridge Commercial Cplx (01039)
156m
1 min
Shaw Twrs (01629)
174m
2 mins
Opp Shaw Twrs (01621)
175m
2 mins
Bef Beach Rd (01639)
192m
2 mins
Parkview Sq (01139)
199m
2 mins
Opp The Gateway (01511)
211m
2 mins
Aft Beach Rd (01631)
213m
2 mins
Bugis Junction (01119)
224m
2 mins
The Gateway (01519)
236m
2 mins
Opp Bugis Junction (01112)
253m
3 mins
Bugis Stn (01059)
286m
3 mins
Opp Suntec City (80151)
299m
3 mins
Bugis Stn (01113)
302m
3 mins
Suntec City (80159)
311m
3 mins
Near Bali Lane (01549)
315m
3 mins
Cosmic Insurance Bldg (01029)
342m
4 mins
Landmark Village Hotel (01559)
354m
4 mins
Opp Raffles Hotel (01619)
390m
4 mins
Raffles Hotel (01611)
395m
4 mins
Suntec Twr Two (02141)
413m
4 mins
St. Joseph's Ch (01013)
415m
5 mins
Fu Lu Shou Cplx (07551)
430m
5 mins
Midlink Plaza (07569)
440m
5 mins
Suntec Twr Three (02149)
443m
5 mins
Plaza Parkroyal (01529)
448m
5 mins
Bras Basah Cplx (01019)
461m
5 mins
Opp Midlink Plaza (07561)
475m
5 mins
Opp Plaza Parkroyal (01521)
495m
5 mins
Contact
Send Message
Midtown Modern
Developed by
Joint venture between GuocoLand, Hong Leong Holdings and Hong Realty